Galicia, you will love every part of it
galicia | Dec 2018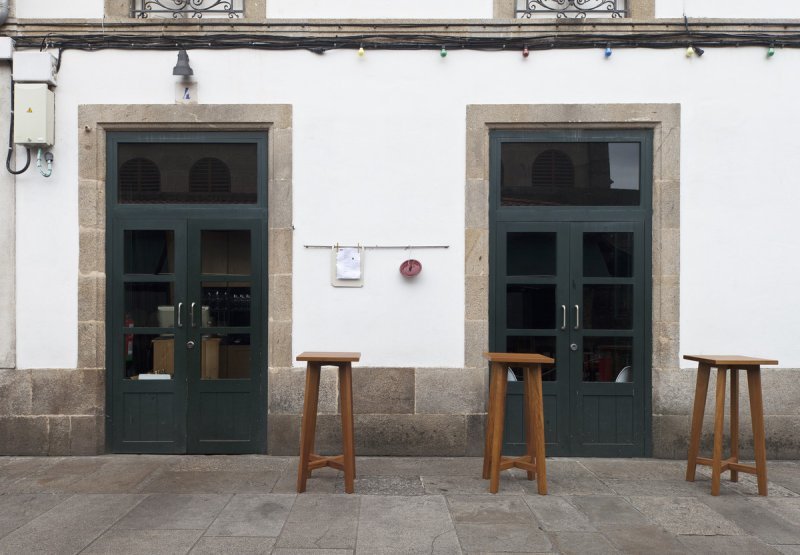 Galicia has a point of mystery that makes it irresistible: all its traditions and stories are surrounded by a mysticism that is halfway between the heroic and the magical. From the end of the world —Fisterra or Finisterre— to the end of the long way to Santiago, passing through the spells of the meigas or the beautiful rituals such as Rapa das bestas. They have in common the attraction of the hidden, in a remote and isolated Galicia that makes us return continuously to discover always something new. But also, I think there is a treasure above all of that. Its cuisine and its wines are for me a reason to become Galician, at least, by adoption.
My closest chefs, entrepreneurs and Galician food lovers have helped me to create this trip —imaginary or to be planned— around the most special corners, going from haute cuisine to the most traditional, from michelin stars to small tascas or pulpeiras.Thanks to the best advice from Pepe Solla, Javi Olleros from Culler de Pau, Iago Pazos from Abastos 2.0, Nacho Juanwelz from Charrúa and Cannibal, and Alberto Ruiz-Gallardón from Auga e Sal, I have been able to complete my many trips and tell you some secrets about their cuisine.  


The basis of a good gastronomy
Galicia has everything, even if it is known for the seafood and albariño wine. We will not deny that their barnacles, spider crabs, clams of Carril, Noia cockles, prawn and neverending types of seafood are probably the best of the world. But it also has a spectacular canning industry. Is there greater pleasure than opening a wonderful can of large cockles placed by hand, without a drop of sand? You also have to try the famous Galician blonde beef, because as you well know, not everything is sea in this land.
It is very interesting to explore the great agro-food innovation projects that have been born: the work of Finca Los Cuervos, where miniature vegetables are produced and are allied with many great Galician restaurants. Research and passion has led Porto Muiños to reach world fame with its meticulous work to find the best algae and teach a whole sector to use them in their dishes. It's also impressive the last adventure that I have known, the Galocelta of David Sueiro, where he wants to sell the best eggs of Spain and a delicious rooster meat.

Product cuisine
There is a trend of chefs that offer this special product in the most pure and simple way. This is how we found D'Berto and his incredible prawns (although I also die for his empanada, his black scallops, his lobster, cockles, clams and everything in his menu). Also in O Grove, in Brasseria Sansíbar, the best Galician product and mastery in grilled food are gathered. In Portonovo, A Curva is a must, considered the best tavern owner in Galicia by some of our culinary guides. And in A Coruña, A Mundiña is the ideal place to celebrate and to honor life.  


Loads of creativity
What stands out most in Galicia and what has allowed it to be among the best of national and international cuisine is its signature cuisine. We are not talking about haute cuisine or molecular cuisine. We are talking about creativity and a different vision when facing an ingredient, a dish, a restaurant or an experience. The list is long.
Pepe Solla is one of the promoters of the new Galician cuisine and you can see this evolution at Casa Solla. Another master is Pepe Vieira who also has a new and more informal concept, La ultramar, in Pontevedra.
Culler de Pau —headed by Javi Olleros—, is pure elegance and subtlety. Another big one that you should not miss is Yayo Daporta.
Iago Pazos and Marcos Cerqueiro defined in Abastos 2.0 —and in their other projects— the foundations of a modern tavern that could also last in time. Auga e Sal is one of the novelties of Santiago, the modern bistrot where broths and stews with a different point of view recover protagonism. Tradition and nature is O Balado's starting point to make a cuisine with personality. In A Coruña, Cannibal Raw Bar and Charrúa bring back the cosmopolitan touch of fashionable restaurants without losing the quality.
How could we forget Casa Marcelo? That avant-garde chef reinvented himself to make the best Galician fusion cuisine and then returned to the Olympus of Galician chefs.
Talking about fusion, you have to consider Arallo Taberna (Alborada group) with its rebellious cuisine, and also, Hokuto, a discrete Japanese restaurant that loves the Galician product.  
Tradition, the basis of all cuisines
And to finish, the origin, where everything comes from: the traditional and home-cooked cuisine. The one that Galicia misses when it's not there. La Molinera is the ideal place to taste the best stew of Lalín, and Tío Benito, in Barrantes, is where you have to go if you are looking for ancient flavours. In Ourense, Adega das Caldas is a place with a lot of charm, green and very romantic. The pulpería Los Sobrinos del Padre in Santiago de Compostela never fails, you can have an appetizer or a breaded steak to die for.

Looking forward to their wine growers, heroes!
Galicia has been recognized for a long time for its great albariño wine which belongs to Rías Baixas D.O. Visiting Pazo Baión or Bodegas Albamar can give us a good idea of how important the wine has been to this area. But since a few years, Galicia has given visibility to other outstanding regions. For those of us who look for lighter wines, we have the Ribeiro or Ribeira Sacra D.O.s that are proving that the Galician red wine —with its unique style and a strong Atlantic character— deserves also a good recognition. If you visit Viveiro, a town of Lugo —which is famous for its hake—, look for the wine shop called Casa Chao. Opened since 1860, we could consider it an embassy of Galician oenology. In the meantime you can look for a small supplier of barnacles in the area called Maruxi; My partner does not want to give me more clues, but every time he returns from there he says that it's time to move to Galicia once for all, and eat every day as if the end of the world is about to arrive.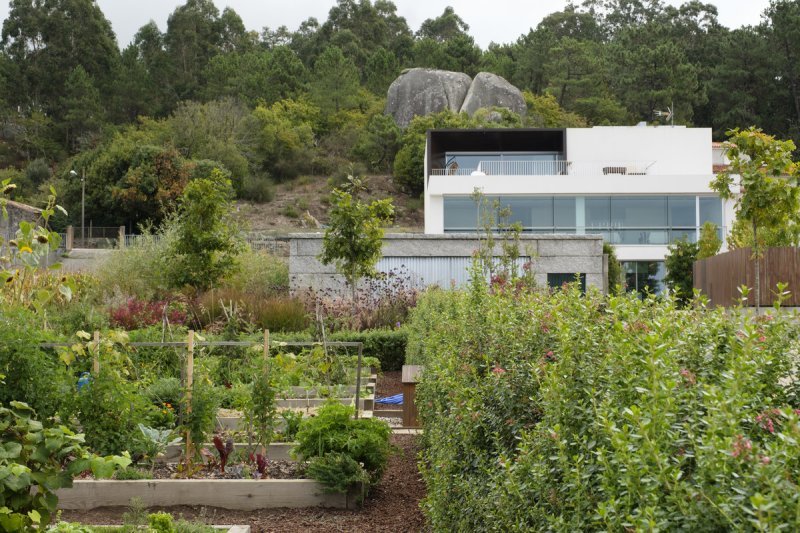 «We are talking about creativity and a different vision when facing an ingredient, a dish, a restaurant or an experience».