A life riding horses
horse riding | Dec 2019
At 31 years of age, Maikel van der Vleuten has positioned himself in the top 20 of the Longines FEI Ranking; however, for many months, he was listed as one of the top 10 best show jumpers in the world. Nobody can dispute his incredible talent and his complete professionalism that makes him stand out from other talented show jumpers, who may never be able to reach his level of success. Hard work, dedication, strong support and a little bit of luck are just a few of the ingredients to reach that heights.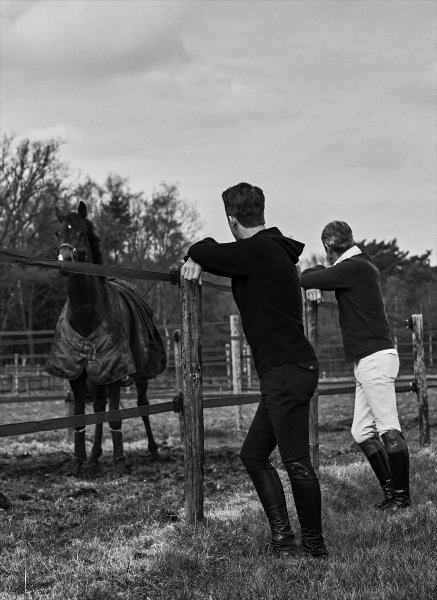 Maikel van del Vleuten was born in the perfect environment to become an elite rider, "I was born amongst horses and my father was at the height of his career. The stable was bustling with so much opportunity and I loved being part of it". To be around horses, ride, jump and compete always felt like the most natural thing to do, it never felt like an obligation, "Nobody forced or obliged me to get into this. My equestrian career started riding ponies however I never thought I would end up making a professional career out of it. I simply did what I loved to do. Horse riding was something completely natural for me, it always felt like the most logical thing to do".
Maikel spent his childhood playing football and riding horses however it quickly became clear which sport he preferred. The horses had a deeper importance to Maikel than football and when he finished high school, he decided to follow in his father´s footsteps. "At that time, my father was not much at home and spent the whole year competing. When I was a child, I would have weekly classes held by my father´s very own trainer and my mother would accompany me to different pony competitions. When I progressed to riding horses and compete, I started to join my father during competitions and that was a great help for me.
To be the son of an elite show jumper is effectively a great help however it can also be a heavy weight on one´s shoulders. With the pressure of having all eyes on him, it could have affected his confidence and concentration during his developing career however, "I never felt that being the son of Eric Van der Vleuten made me any different, I never felt any kind of pressure and I never even thought about it. My father trained me however he always gave me my space to figure things out myself. If he saw that I was doing something wrong, he would tell me, and if he saw that I was doing well, he would let me be. On the other hand, you have trainers that dictate every single step a rider takes, and it only hinders their capability to independently think for him or herself. The moment they attend a competition alone and a problem or a change arises, they struggle to make a decision and know what to do".
Maikel achieved a massive amount of successes as a young rider, achieving four medals in the European Championships; he started to share his father´s dreams, prospering in competitions and vanquishing victories. In 2012, everything changed, "My father did a great job with Utascha however an unexpected situation occurred with the mare and we decided to put her career on hold. He kept riding at home however he decided to put his focus on teaching other riders and on myself. My career was always very important for my father and at that time he worked hard to be able to attain the adequate horses and develop my equestrian career". Seven years later, Maikel had become an experienced rider who learnt how to fly, however he never forgot where he came from and what he needed, "I have enough experience to work alone at home, however if I ever have a doubt, my father is always there to help me. I never even
thought to work with anyone else; if something is working, there are good results and there is a real mutual understanding, I don't think it is necessary to make any changes. It doesn´t mean that I have my eyes closed and that I am not paying attention to what the best riders are doing, I am always willing and open to learn".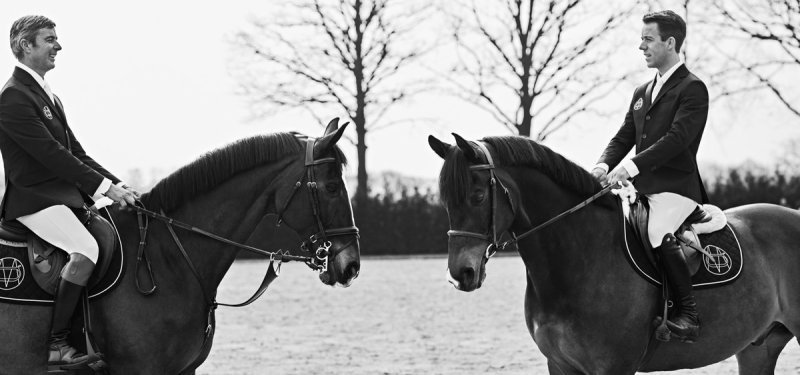 The career of Maikel van der Vleuten´s could not be explained without the two important key figures: his father and a special horse that he obtained when he was barely even 17; "We met Verdi when he was three years and a half, my father was familiar with his character and he told me to try him out. Verdi was a very popular young stallion and he was very busy with regular covering; he seemed tired, however when we let him jump, it became clear that he was special. Maikel rode him between the ages of four to six, his father completed his development at seven and once he was eight years old, he returned to the hands of the rider who has been riding him till today, "When my father gave him back to me, I started to attend competitions of 1m40 classes, and within a year, I was in a team that was aiming on winning the European Championship in Madrid. It all went so fast, a lot faster than I expected". At that time, Maikel was only 23 years old and since then, Verdi has won two Olympic games (one team silver), one World Cup (gold for team), three European Championships (one gold), five World Cup finals and six International Grand Prix, as well as numerous Nation cups and different competitions from the Global Champions League. "Verdi really gave me a name and boosted my career. His best quality is his mind; in the important moments, he never fails, he can jump in a small arena or in an enormous arena like in Aachen; it doesn't even change his behaviour, unbelievably, he is always act´s the same, it´s not normal! Furthermore, he is very good natured, he is a horse that knows how to manage the jumps, as long as you ride him correctly, perhaps that's the reason he is still competing, even though he started taking on higher jumps at only eight years old.
And now, at age of eighteen, there are thoughts of him retiring, "he is sound and happy to go to competitions and jump; however it is important to stop at the right time, not when the horse does not perform well or gets injured. I think next year could be the right moment, perhaps Hertogenbosch would be fitting for his last competition before his retirement because it is one of the best competitions in Holland. Although we haven't decided the date yet, however I think that eighteen is a good age to stop". Maikel is aware that nothing will be the same without Verdi however he is also aware that life moves on and the future is already here. "It will be very difficult to replace Verdi however for now we have some good mares to compete at a high level like Dana Blue, Utopia and also Beauville Z is evolving very well."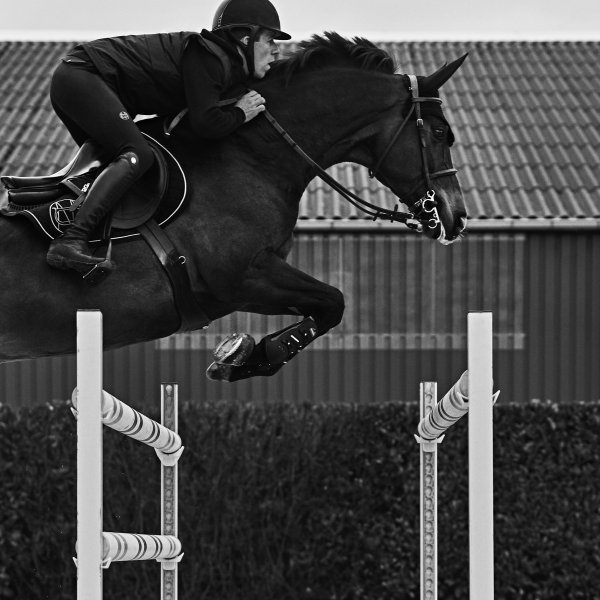 The respect of the personality of each animal is one of the secret keys to the Van der Vleuten´s success. The family always worked with young horses which formed and built them without much importance on the deadlines, "I have my own method however I adapt it to each animal in function to his character and his needs. With young horses it is fundamental to trust them, give them time and the opportunity to evolve and improve. I like working in a relaxed way, and not put too much pressure on them, it's not about telling the horse what to do, it´s about the horse telling you what he can do. Verdi, for example, was jumping in 1.60-meter classes at only eight years old, however other horses which are also good need more time jumping smaller jumps at that age. There needs to be a mutual trust that is necessary to have the control of the horse, that is why daily training at home is so important. The best thing about working with young horses is that once they reach a high level of competition, there is a mutual understanding
that is fundamental. There are riders that have lots of money who buy big horses but that doesn't mean they will achieve great results". The development and learning process is key, just like the process of selection. "My father is the one who buys. Often, we go together, and he always asks for my opinion however the final decision is his. I like horses with blood and a good temperament.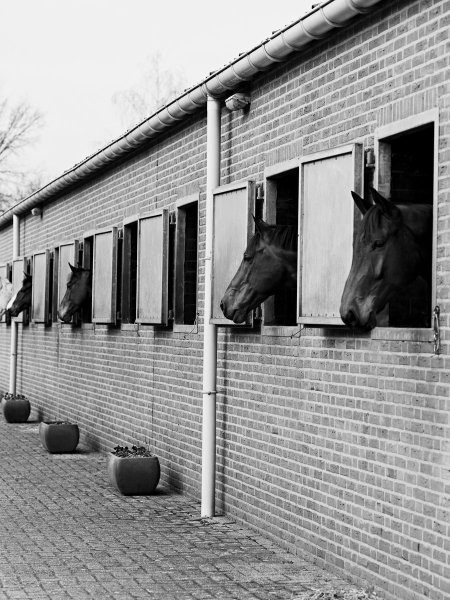 Maikel spends most of the year competing. The international calendar has considerably grown in the last few years, especially the high-level competitions and this has a lot of advantages… however a lot of disadvantages as well, "It is good that there are many competitions but there are quite a lot. If you are in my position, in the top 20, you can go to a 5* competition every week, however you shouldn't do more than what your horses can do. If you have a number of premium horses you can organize yourself however you can´t over work them because within a few months, they will eventually get an injury. There are show jumpers that compete too much because they think they should take advantage whilst the horse is in his best shape. If I have a good horse now, I would like to jump with him now but also for the next five to six years. For this reason I believe it is fundamental to plan in function of the horse and not only in the self-interest of the show jumper". With such a tight calendar, creating harmony between the interests of the individuals and the national teams seems almost impossible. Maikel always tries to find equilibrium between the two but it is not always easy; "It´s difficult to choose between competitions that offer substantial prize money and important competitions. Now I have a sufficient amount of horses to do a number of competitions but if you only have one or two, it is not so easy. The Longines Global Champions Tour is more interesting for the money, we are professionals, and, in the end, it is you who has to pay the bills; however the CSIO´s are magnificent competitions with fantastic courses. In the Nation´s Cup, to be part of a team and work together in a group is really wonderful". All riders dreams of winning medals, and Maikel isn´t an exception; however he would rather win the triple crown title from Aachen, Spruce Meadows and Ginebra than have numerous medals, "What Scott Brash did deserve a great merit, I think it´s something that we won´t see again. In any case, my dream in the equestrian world isn´t a specific result but more so to be able to keep doing what I do for many years. I love this sport and to be able to keep doing it is what will make me happy. It would be fantastic to win a lot more titles and medals however for me what is the most important is to be able to have good horses and continue competing at a high level".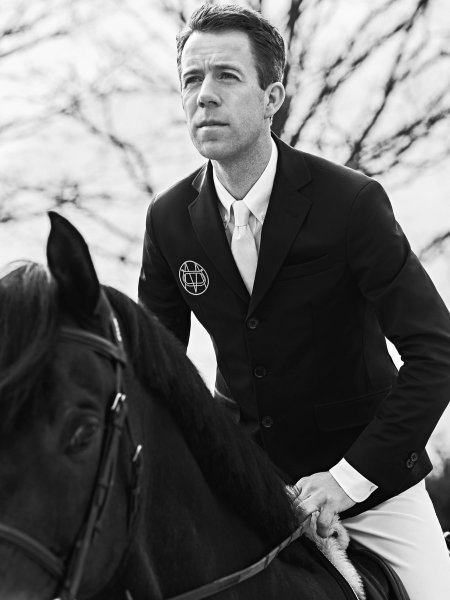 He appears shy and reflective; he takes a moment before speaking. Maikel has his feet firmly on the ground even though they usually are in the stirrups. His hands are full of triumphs however he knows what is more important and worthwhile is to be able to do what you love. It is clear that his goal is to work hard to be able to continue enjoying what he does for many years to come…